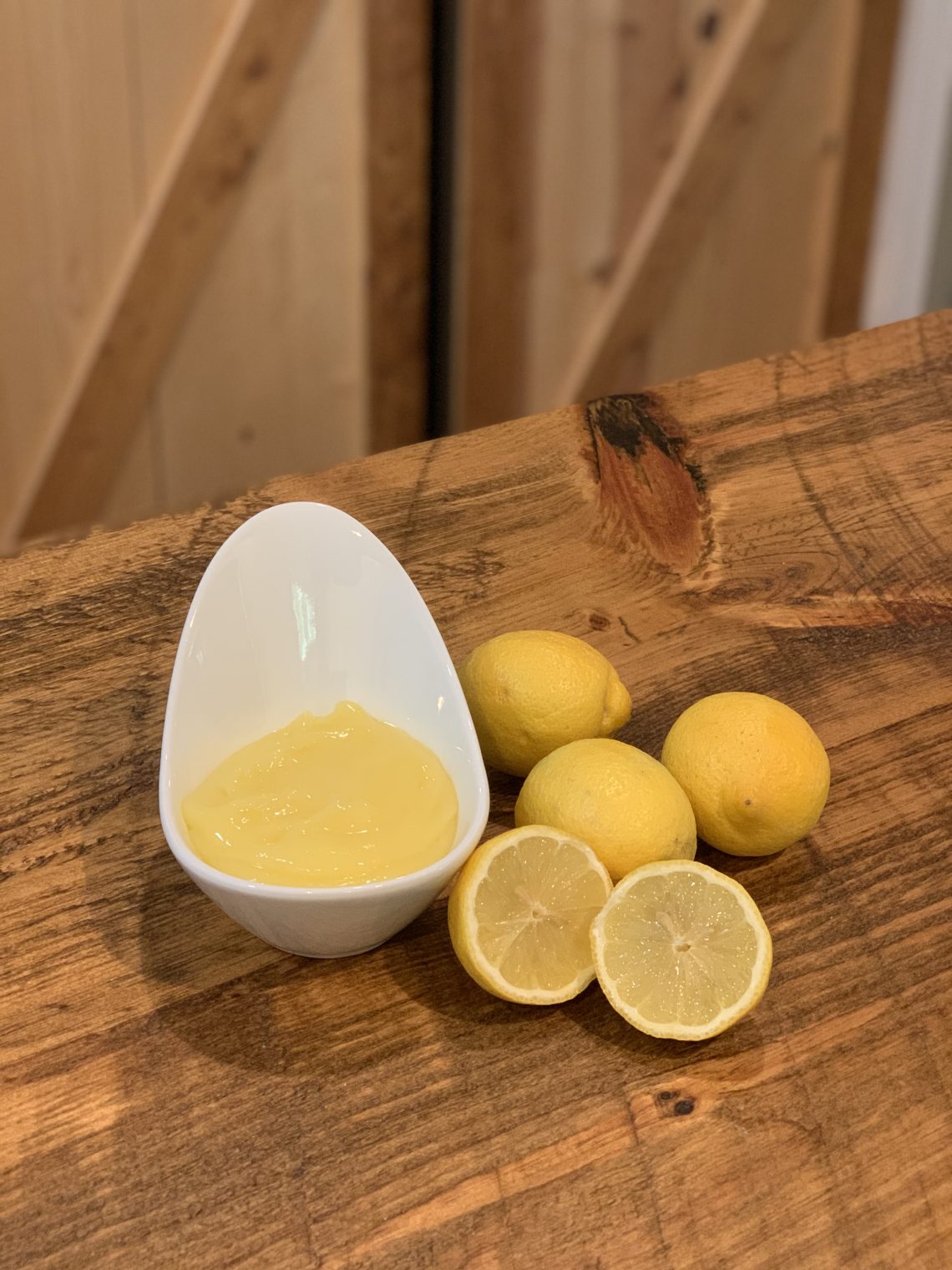 Lemon curd, when made right, taste like sunshine. And after making your own you won't want to buy it from a jar ever again. It's bright, smooth, and silky. It doesn't apologize for the butter and egg that is used to make it. Because that is what gives it such a velvety texture. It's tart and sweet and so versatile.
I feel like Bubba from Forest Gump when I start naming all of the uses for this but possibilities are pretty endless. First just eat it like it is or spread it on your croissant, hearty whole grain bread, waffle or pancake for breakfast. Grab your favorite short bread cookie or merengue and get dipping. Top a slice of pound cake and add berries for a beautiful dessert. Fill puff pastry and make a turnover. Grab a tart shell and fill or top your favorite cheese cake with it… are you getting some good ideas? Because as I'm writing this I keep thinking up more ways.
If those weren't enough for you, make your favorite cake and use this as a filling. It somehow defies all logic to think that something that starts with butter and eggs can not feel so heavy. It brightens up whatever you decide to add it too. I actually made a white cake, 3 layers and added this as one of the filling layers and used raspberry preserves for the other. The combination is classic and so summery. I frosted the cake with cream cheese frosting.
Don't be afraid to make your own and come up with different ways to eat it. It's so worth it. Enjoy!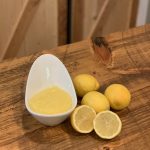 Print
Lemon Curd
Ingredients
1

stick

unsalted butter

softened

1 1/2

cup

granulated sugar

4

lg

whole eggs

1

lg

egg yolk

1/4

cup

lemon zest

1/2

cup

lemon juice

pinch

salt
Instructions
Whisk sugar, butter and lemon zest

Add whole eggs and egg yolk whisk to combine then mix in lemon juice and pinch of salt. Now don't freak out…it will look awful at this point. But it gets better. Trust me.

Add mixture to sauce pan and over low heat begin to cook stirring constantly.

Its starts to look pretty good, as you can see I don't worry about the lemon seeds we are going to strain them out later.

Cook until it starts to thicken, do not let it boil. Check for nappe, it will coat the back of a spoon and when you make a stripe it will stay there.

If you want another way to test for doneness you can use your thermometer, you are looking for a temperature of 170 degrees

Strain. Capturing any lemon seeds, or yucky egg bits.

Place over an ice bath to cool, then place plastic wrap directly on top of the curd and place in the fridge to continue cooling for at least 2-3 hours.
Notes
Now how do I use lemon curd in my kitchen…besides slathering it on everything? I love to fill cakes and pastries with it. Tarts, cakes, donuts, turnovers, cheese cake topper… Its amazing on croissants, on a nice piece of pound cake. Can you tell that I like lemon curd. by the way,  I make other "curds" pretty much the same way. Lime, passion fruit, grapefruit… Have fun with it! Enjoy!