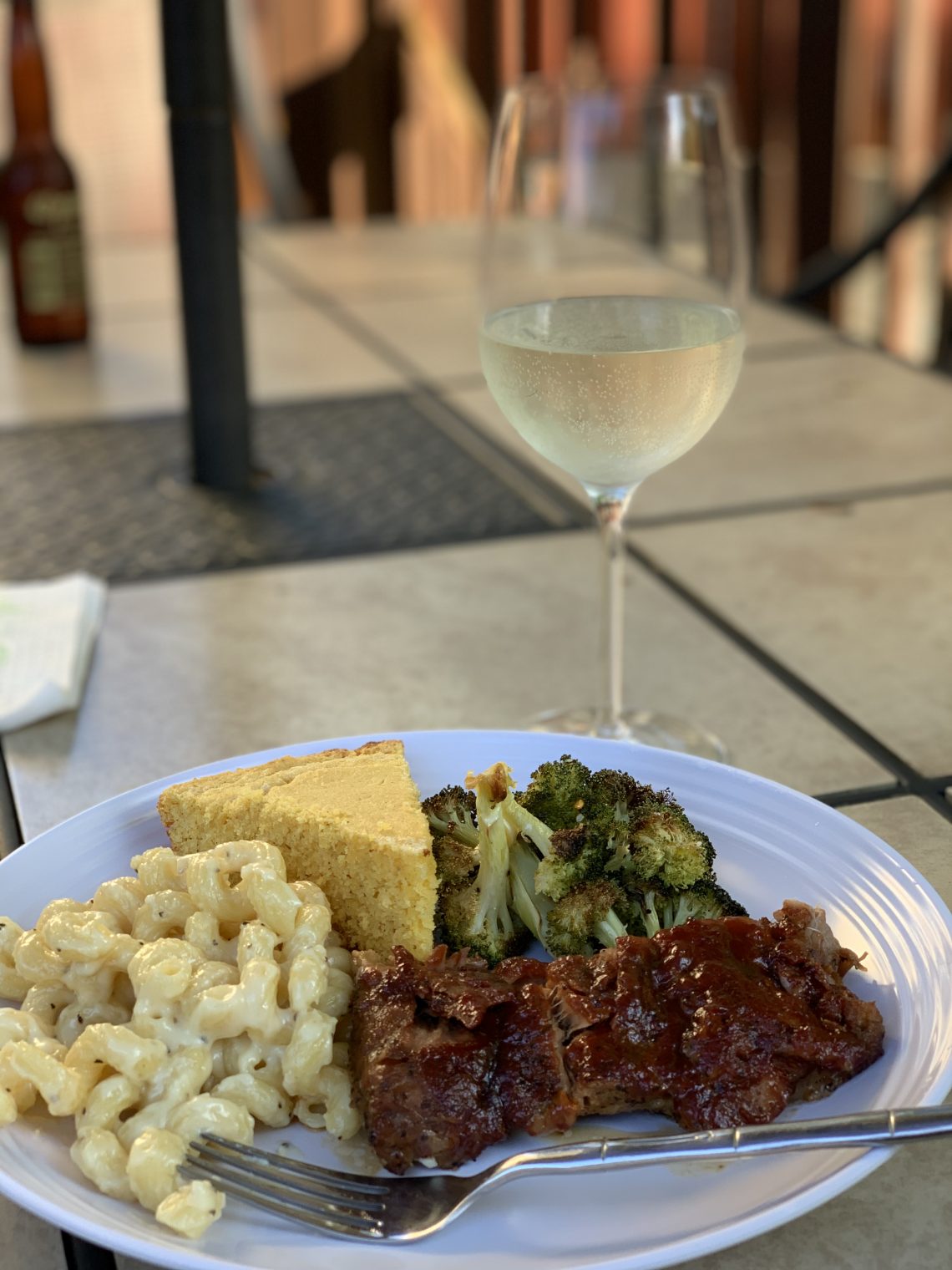 Skillet Mac, the ultimate comfort food.
I don't know about all of you, but these past couple of months have been rough. There are good days. The ones that you wake up feeling optimistic and think about all the things you now have the time to do. And there are bad days. The ones where you want to just stay in bed until this is all over. We are all missing family, work, friends, the ability to go to a Starbucks and pick up a cappuccino with a couple of squirts of cinnamon dolce and wander the mall aimlessly buying items that you don't even need. Well maybe that last one was just me…
It's hard to live in limbo. This situation we are all in has really put a spot light on how much we all need our "people", our friends, family, co-workers, our friendly waitress, our favorite barista, the friendly faces that we count on to help us through the hard times. I wish I can say this is all going to be over tomorrow. Or when you wake up this will all have been a bad dream. The only thing I can offer you is a little comfort in the form of an old friend.
Here is my skillet mac and cheese recipe. I hope it brings you a smile, as making it for you these past years brought me.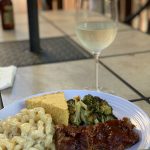 Print
Skillet Mac and Cheese
The easiest mac and cheese ever! This is the base to all of the skillet macs we had at the cafe.
Ingredients
1/2

pound

cavatapi pasta

cooked

2

cups

heavy cream

1 1/2

cups

shredded cheddar cheese

6

slices

american cheese

everyday seasoning to taste**

a mix of kosher salt, pepper and granualated garlic.
Instructions
Boil half a box of cavatapi pasta per box instructions. Gather you ingredients.

In a large skillet, on medium heat pour in heavy cream. Add your cheeses and a good pinch of everyday season.

Melt the cheese into the cream

Stir and let it get all bubbly. About 3-4 minutes
Notes
I always have a mix of what I like to call "everyday seasoning" 1 cup kosher salt, 1/2 cup black pepper, 1/2 cup granulated garlic. Keep in a covered container I use it on meats, French fries, in my mac and cheese…
For a gluten free version : use gluten free pasta. Instead of heavy cream use half and half and thicken it with a slurry. 2 cups of half and half, add your cheeses and everyday seasoning, melt the cheese (it will be a little runny) then in a small bowl mix another 1/4 cup of half in half with a couple of teaspoons of corn starch. Add to cheese sauce it will thicken and then add pasta. 
The Buffalo chicken Mac: Add a pounded breaded chicken breast fried crispy, slice top with buffalo sauce and a sprinkle of gorgonzola cheese. 
The Pulled pork Mac: Add bbq pulled pork and a topping of buttered panko.
The Philly Mac: on a griddle or large skillet cook up thinly sliced rib eye (sometimes you can find this in the meat section, if not ask your butcher to slice some up. We did it in house at the cafe), peppers and onions, everyday seasoning. Top it with buttered panko.
The JR Mac: Add pickled jalapeños and chopped cooked bacon to the Mac and cheese. Top with a pounded breaded chicken breast fried crispy. Drizzle with bbq sauce.
The Mexi Mac: switch out cheddar for pepper jack, add a little more peppers to the Mac. Top with grilled seasoned chicken breast and tri colored tortilla strips
The Kendell Mac: add chopped bacon and baby spinach (fresh) to your Mac. Top with pounded breaded chicken breast fried crispy. Drizzle with ranch.
The Cordon blue Mac: Add chopped ham and a spoonful of dijon mustard to the Mac. Top with a pounded breaded chicken breast fried crispy. Drizzle with honey mustard.