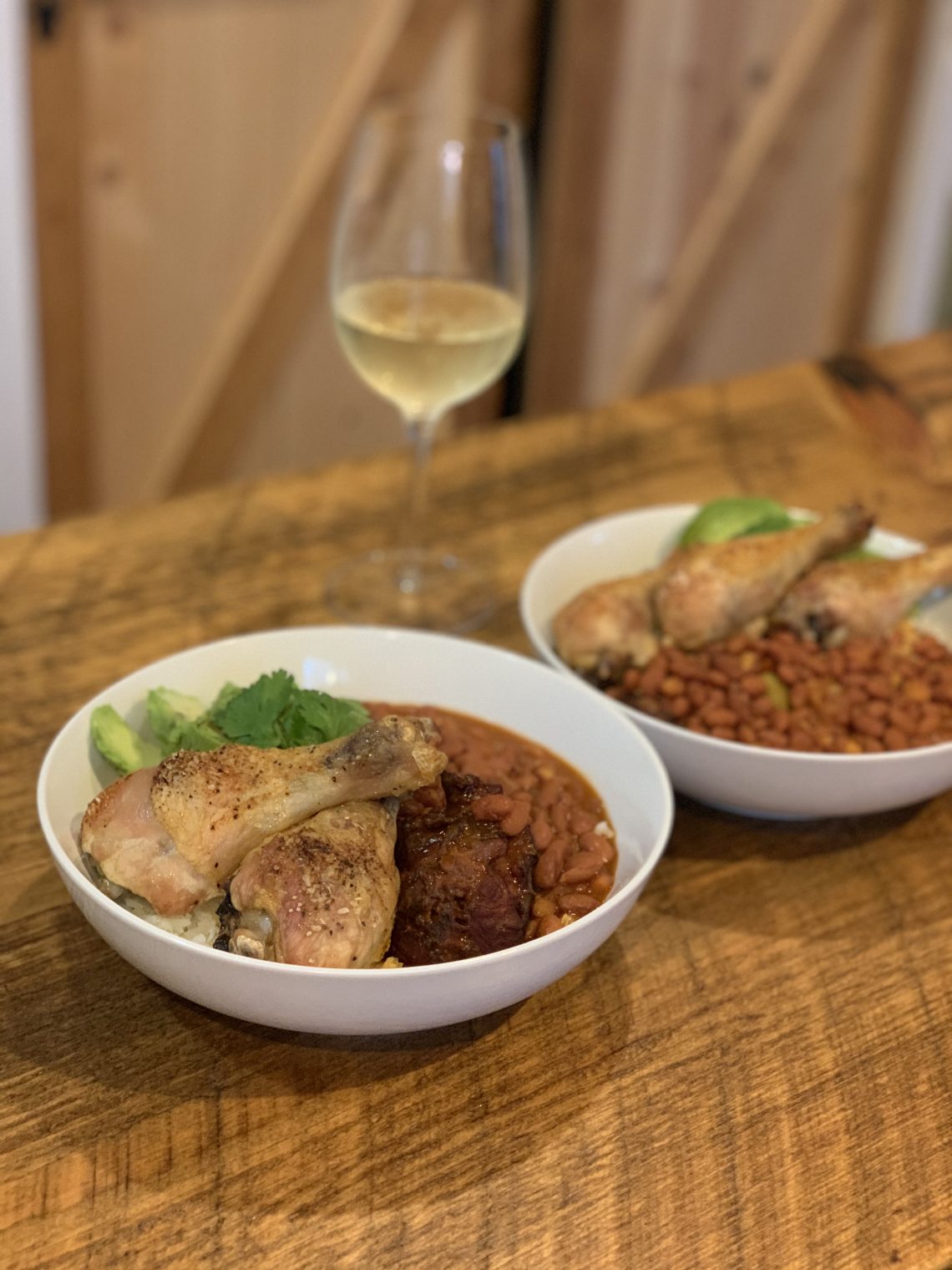 Habichuelas Guisada (Puerto Rican Stewed beans)
I am sticking to the Comfort food theme today. I love how warm and cozy the house smells when these beans are cooking away. It's not a quick cook item , it's definitely one that will bubble away most of the afternoon and if there ever was a time to slow down and make a cozy meal now would be it.
I know some of you are wondering why I didn't soak the beans, and say ham hocks aren't traditional, and asking why I don't have calabasa or potatoes in it. But this is just my family's version and the one that I can get all 3 kids and a picky husband to not only eat but ask for again and again.
Traditionally this is served with rice and a protein. In my house I usually serve it with roasted chicken. But my favorite way to eat them…is with a fried dough or tostones. I added the recipe for a fried dough. If you haven't tried it this way and love nice slow cooked, richly flavored beans like I do this is the way to go. YUM!
I hope you will give this a try. Enjoy!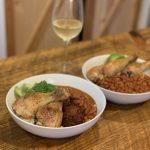 Print
Habichuelas Guisada
Our family's Puerto Rican Style beans
Ingredients
1

tbsp

olive oil

2

ham hocks

or smoked turkey necks or smoked wings

1

med

yellow onion

large dice

2

cloves

garlic

smashed but not chopped

1

pound

pink beans

picked through and rinsed

water to cover at least 1 1/2 inch over beans (about 6 cups)

you will be adding more as it is absorbed

2

bay leaves

1

can

goya tomato sauce

8 ounce

1

packet

sazon

2

tbsp

olives

2

tbsp

sofrito

salt and pepper to taste
Instructions
in a large enough pot over medium high heat, heat your olive oil and add onion, garlic and ham hock. Cook about 2 minutes, add rinsed beans, bay leaves and water.

Bring to a boil.

Cover and reduce heat to low.

Cook for about 1 1/2 hours, then check. I usually add another 2 cups of water at this time. Cover and let it simmer on low for another hour.

Check the beans for liquid, add more if needed (another cup). Let simmer for another 30 minutes.

At this point, the beans should be tender but not overly soft.

Add 1 can of tomato sauce, sazon packet, sofrito and olive.

Let it cook partially covered for about 1/2 hour to thicken.

Taste, add salt and pepper
Notes
Serve with white rice.
I love to eat it a day later with tostones, sorullos and/or a simple fried dough.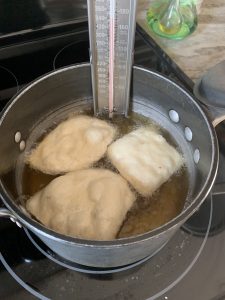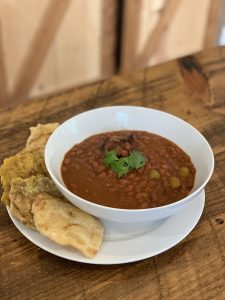 2 cups water
3 tablespoons oil
1/4 tsp baking soda
1/4 tsp baking powder
1 tsp salt
and about 1/2 cup of water
Get your dry ingredients together, mix in oil and then slowly incorporate water until dough starts to come together.
Bring together and wrap in plastic wrap and let rest for 15 minutes
Roll out and fry in 350 degree oil.
Sprinkle with kosher salt